Unter der Domain gnr.fm hat Universal Music nun eine neue Guns N' Roses Webseite online gestellt.
Was hat Universal Music mit der neuen Guns N' Roses Webseite, die Ihr aktuell unter gnr.fm erreichen könnt, vor? Aktuell wird die Seite bereits in London mit diversen Plakaten beworben. Zu sehen sind darauf alle Original AfD-Mitglieder, also Axl Rose, Slash, Duff McKagan, Izzy Stradlin und Steven Adler, als Totenkopf, so wie wir Sie bereits von Appetite For Destruction Cover her kennen.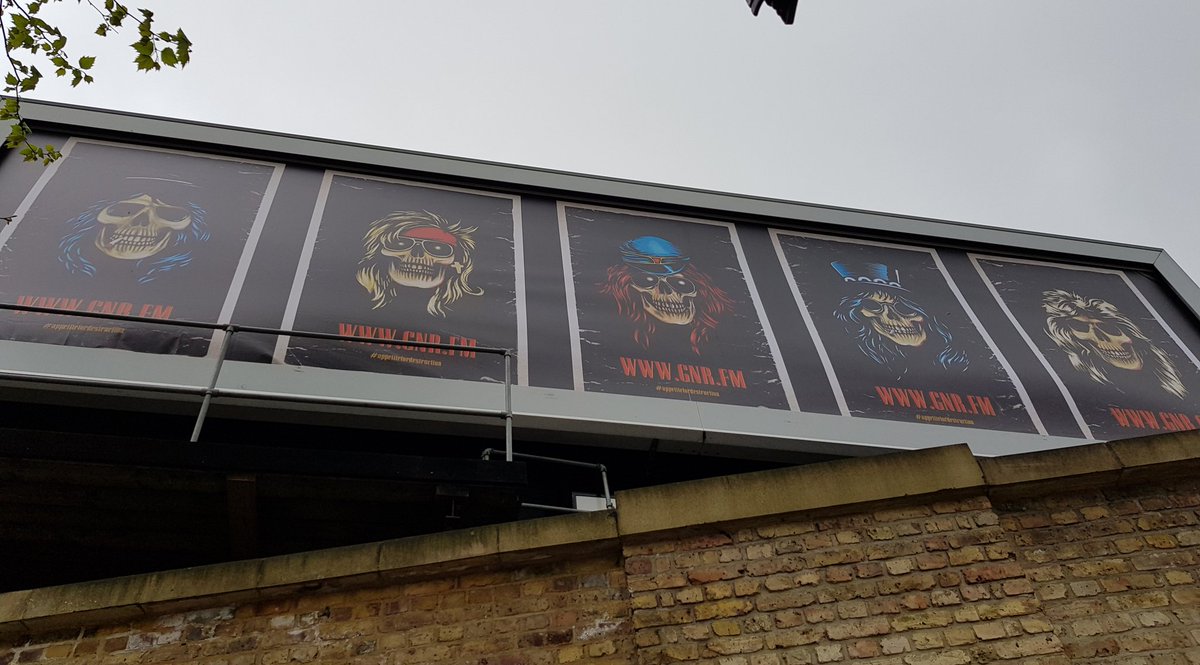 Das lässt uns erahnen, was uns wohl auf gnr.fm erwarten wird. Vermutlich wird es auf eine Remastered-Version des Guns N' Roses Debüt-Album "Appetite for Destruction" hinauslaufen, welches über die Webseite beworben wird. Paul Elliott, Buch Autor von "Guns N' Roses: The Life and Times of a Rock 'n' Roll Band" aus 2017 ist ab ca. 35:10 Minute, mehr oder weniger der gleichen Meinung.
Mitch Lafon, Radiomoderator aus Los Angeles hat wohl bereits mehr Informationen und kündigt eine "Welcome To The Jungle" Deluxe Box mit einer Menge an tolle Sachen an. Wir sind gespannt.
Welcome To The J̶u̶n̶g̶l̶e̶ Deluxe edition box set with tons of goodies… Coming soon 🍁

— Mitch Lafon (@mitchlafon) April 30, 2018
Lasst uns darüber gerne im LIVE AND LET DIE-Forum diskutieren.